Alzheimer disease is a type of brain abnormality that usually leads to amnesia, loss of consciousness about the patient's cognitive function or surroundings. After the age of 65, the disease is more prone to. Alzheimer There is no cure for this disease. As the disease progresses, the patient's physical condition also deteriorates, making the patient completely dependent on him for not being able to do other daily activities including eating.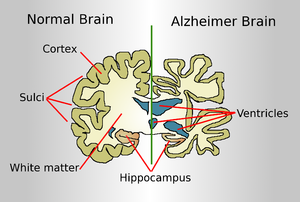 We need to change our eating habits to reduce the risk of Alzheimer's and dementia. The Mind Diet is very useful for this. To follow the Mind Diet, you can include the following foods in your daily diet:
Read more: How to make fruits and vegetable virus-free!
Whole-grain foods
.Put whole-grain foods on your daily food list. Red flour, red rice, corn, wheat, oats, whole grain pasta, popcorn — these are whole grain foods.
Marine fish
Omega-3 rich fish like salmon, tuna, mackerel, etc are very beneficial for brain health. Try to eat marine fish at least two days a week.
Beans and bean sprouts
It is very useful in preventing dementia. It contains protein, fiber, vitamins, and minerals.
Vegetables
Green leafy vegetables, especially spinach, broccoli, cabbage, turnips, and other green leafy vegetables should be eaten. It contains lutein, folate, vitamin E, beta carotene, and polyphenols.
Salad:
Eating salad once a day helps reduce the risk of dementia.
Almonds:
There is no pair of nuts to enhance memory. Eat a few nuts at least five days a week.
Olive oil:
You can also use olive oil as a dressing in cooking and salad making.
Here are some things to keep in mind when it comes to the Mind Diet:
Red meat, sweet foods should be eaten as little as possible.
It is not advisable to eat fast food, oily food more than once a week.
Umm Salma Tamanna
Nutritionist Medinova Medical, Malibag, HealthWary
Read more: How to make fruits and vegetable virus-free!