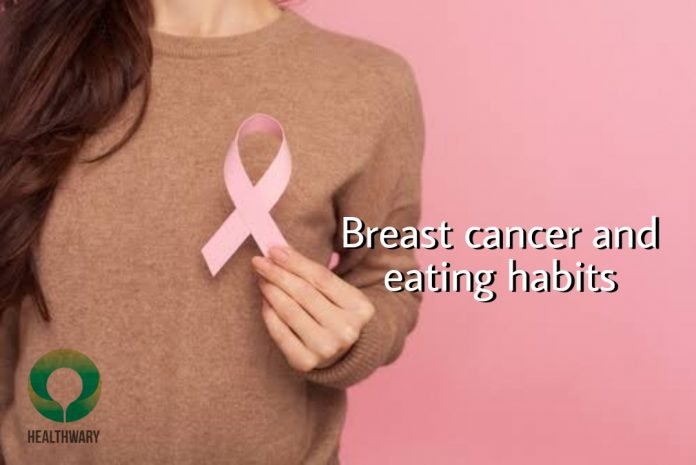 Scientists have been studying food, nutrients, vitamins, minerals, food coloring, etc. since the 1980's. .After much experimentation, it has become clear that there is a close relationship between eating habits and cancer. .What kind of food causes more cancer than what kind of food you eat more and what kind of cancer is less if you don't eat any food or eat less food, it has become clear to the scientists day by day. .Scientists are now saying that the right foods can prevent cancer of the breast, intestines and pancreas and liver.
Some epidemiological studies have shown that there is a strong link between breast cancer, diet, animal meat, fat and obesity. .Animal fats help produce high levels of the estradiol hormone in the blood, which in turn acts as a carcinogen and plays a leading role in the development of breast cancer. Drinking too much alcohol increases the risk of breast cancer. .Lack of vitamin A and E in the diet and low fiber foods are thought to be linked to breast cancer.
Among the foods are fruits, vegetables, wheat flour, vegetable oils and oil products like soybean, palm oil, coconut etc. .Various studies have shown that the fiber and nutrients in fruits, vegetables and flour play a leading role in the prevention of breast cancer. Just as certain foods can cause cancer, some foods can help prevent cancer.
.According to one statistic, 35% of cancers are caused by food. Obese men and women have a higher risk of getting cancer. On the other hand, malnutrition also increases the risk of cancer. .If you are a little conscious and follow the rules of eating habits, you can stay away from many diseases including cancer.
An easy way to stay cancer free
Healthy lifestyle. Risk factors should be avoided. .Smoking and tobacco products, alcohol, unhealthy foods, harmful chemicals including arsenic, radiation, hazardous intercourse should be avoided. .On the contrary, healthy eating habits, such as eating plenty of vegetables and fruits, physical activity and exercise, hygiene, breastfeeding, and vaccination against hepatitis B and human papilloma virus should be encouraged.
.In addition, the diagnosis of cancer at the beginning to come forward to control. Timely treatment and prevention of cancer plays a major role in cancer prevention.
Professor Kazi Manzoor Quader
.Head of Oncology Department, Delta Medical College and Hospital, Dhaka.